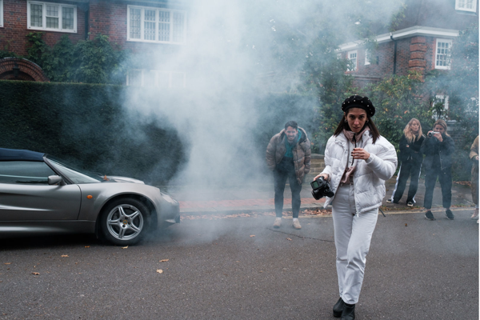 From Buenos Aires, Lucrecia, studied photography in London where she developed her love for moving image. Her bold and entertaining concepts with a hyper-real aesthetic, over the top styling and strong choreography have been the centre pieces of her filmmaking.
This year she wan Best Pop at the UKMVA in the Newcomer category, was a finalist at Ciclope Festival in the New Talent category and received a 1.4 nomination.
Director & Photographer reppresented by FRIEND.
For enquiries: lucre_taormina@hotmail.com
For videos: UK & US Luke Tierney @FRIEND
Credits
- UKMVA- 2019 - Winner - Best Pop Newcomer - Hi It's Me - Ashnikko
- Ciclope Festival - 2019 - Nominee - New Talent
- 1.4 Awards - 2019 - Nominee
- Creative Review - Best Videos of 2019 - Hi, It's Me - Ashnikko
- Little Black Book - New Talent - 2019-
- Promonews Videos of the Month - 2019 - Hi It's Me - Ashnnikko
- Promonews Videos of the Month - 2019 - Stupid - Ashnikko ft. Yung Baby Tate
Contact Me
Lucrecia Taormina
London
+447729979224
Instagram